The advent of Telehealth for athletes in the digital age is a positive transformation for mental health care service providers. It has limitless potential and has become an increasingly popular mode for people to connect with mental health professionals via audio & video calls. We have touched upon aspects of telehealth, virtual care and extending tele helplines for athletes!
How did Covid promote the concept of telehealth
COVID brought a lot of unprecedented challenges and obstacles to the forefront that the world had never experienced before. It had a significant global impact on not just people's health but impacted all areas of human functioning. Amidst this, figuring out ways to provide mental health care services became a challenge to overcome. It was also a time when people were most vulnerable and were experiencing mental health issues owing to the nature of the global pandemic which forced people to stay at their homes. Constant scrolling on phones and checking news updates were proving to be anxiety provoking and distressing.
The initiation of TELEHEALTH was a ray of hope! Telehealth, specifically in the form of helpline numbers have existed for some years now, though with a profound lack of awareness among people about the concept and its usage being extremely scanty. They only emerged as a significant part of digital healthcare recently.
Blooming of helpline numbers in India
Helpline Numbers for the purpose of mental health care and counselling, became a popular platform to provide support and care to people especially post Covid. Several government and non-governmental organizations started initiatives on similar lines that have been flourishing till date. One such example of this was KIRAN launched by the Government of India which aimed to deliver first line of counselling in response to the rising mental health issues among people due to the pandemic.This was an encouraging move for people to reach out despite inaccessibility to mental health practitioners due to severe restrictions that were imposed.
Virtual Care
An important pillar or component of Telehealth is "Virtual Care". Virtual care is inclusive of all techniques used to connect and communicate with individuals seeking mental care services over distances. It is carried out on communication technologies like video calls and audio calls. It enables real-time "virtual" meetings to occur. It includes important aspects like first in line of respondents, providing first stage counselling, early screening and consultation besides stress management, emotional regulation and feeling checks.
"Mentally Fit Helpline" – TOKYO GAMES 2022
The International Olympics Committee started a 24/7 operation helpline called "Mentally Fit Helpline" which was functioning in full swing throughout the Tokyo Olympics 2022 and was to remain accessible for three months after the completion of the Games. The helpline offered in-the-moment clinical support, streamlined short-term counselling, and tangible assistance. It was staffed by expert counsellors who could offer assistance, advice, and support in more than 70 languages. This serves as a good example of how extending mental health helplines and telehealth to sports and athletes, could turn out to be a successful endeavor. 
Blueprint: Telehealth for Athletes 
This is what the framework of a tele helpline initiative for athletes can look like. It applies a follow through approach where post competition feedback or counselling is given equal importance as pre competition!
Pre-Competition 
Managing pre competition stress/jitters through virtual activities – Feeling nervous or jittery before the game day is pretty normal. This is when athletes can reach out on the helpline to better manage their pre-competition jitters or anxiety. Tele experts can use a range of techniques like visualization, goal setting or simple activities that help athletes focus on the controllables.
Relaxation Techniques – Quick relaxation techniques can be explained and taught to athletes by tele-experts in case of any urgency where the athlete feels that their anxiety is blowing out of proportion before their important match, and they need to act on it quickly! One of these is progressive muscle relaxation which involves clenching and loosening different muscles to release stress in the body. It allows one to calm and soothe their mind by concentrating on releasing stress from every part of your body.
During Competition
Handling Pressure – This comes into play when a match or game is actively happening. For example, the stage when athletes are in the olympic village during olympics shortly before the onset of games. Here the helpline mostly serves a crucial purpose when athletes are in far off places for matches and need assistance and support with handling the pressure, since sometimes being in that vicinity increases the intensity of pressure felt by athletes.
Short term Counselling- Again during competition, tele experts can provide short term counselling to athletes who reach out to understand their immediate needs and provide adaptable solutions for a short span.
Post-competition
Reflecting on previous performances- Post competition reflection is extremely beneficial for all future games. Here, tele helpline comes handy! Athletes can discuss various aspects of their performance in the game played, in both cases when they performed well or when they lost the game. Tele experts can help draw important patterns and reflections and encourage a particular technique that works for the athlete or suggest changes that can improve their performance. This can help them improve their form in future games.
Strategizing for future games – Athletes often need assistance in developing strategies for future games or matches. These include ways of recovering from a poor round, staying present during the match etc. The tele helpline can be used for this purpose by athletes. Tele-experts can analyze their game with the athletes and based on that provide tips and advice on better decision making, stress management, building confidence etc.
Handling success & failure- Athletes can reach out when they feel a poor match performance is negatively impacting their emotions. The same goes for when they win a game. Here tele experts help athletes in not getting carried away and maintain their graph with consistency.
Addressing issues outside sports
Telehelp is not just limited to providing help to athletes pre or post competition or only in matters related to sports. They also offer advice for managing self care and addressing other issues that are outside their sport and need clinical support like working on self image and esteem, social anxiety, depression, body image issues, negative thinking, coping with failure and resilience building. It also includes providing counselling for day to day problems that are lesser in degree.
We have been mentioning that tele helplines will naturally have experts on board who are equipped and trained to handle the demands of the role. Now the question is, whether these tele-experts would be sports psychologists or just counsellors. A helpline usually requires trained experts who can counsel people as that is what can be carried out over calls in shorter spans. There is practically very less time to employ a lengthy procedure that is done in real time sessions. However, having counsellors would not be enough to deal with the unique challenges of athletes. Thus, only a sport psychologist would fully understand the nuances and contexts of athletes seeking help. For the helpline to be totally effective and successful, sports psychologists should be given precedence in such roles!
This can also provide employment opportunities for fresher psychologists or the ones newly starting in addition to a significant amount of exposure to what issues athletes can pose.It can also be a flexible part-time role for independent functioning sports psychologists.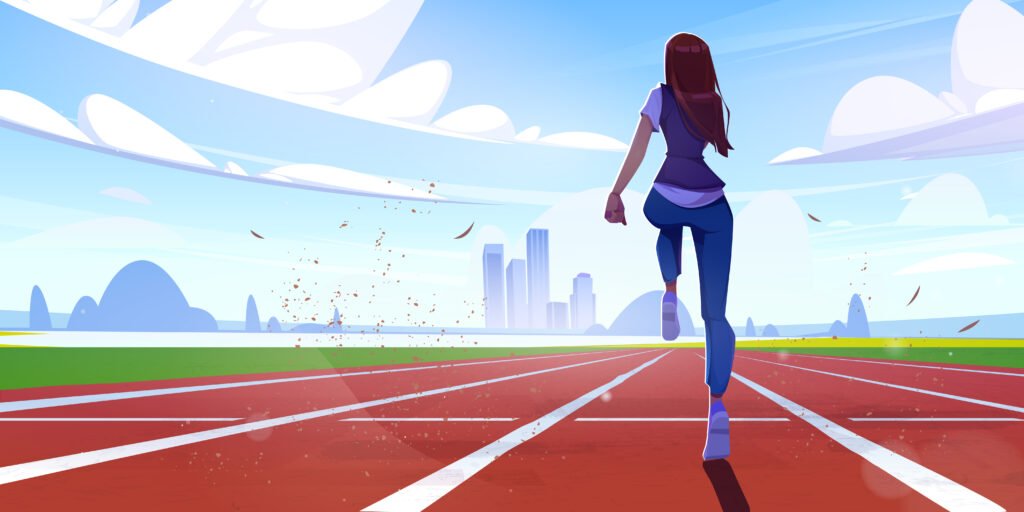 Overall benefits of Helplines Telehealth for athletes
Improve accessibility / convenience:
A helpline would certainly be a great time saver for athletes who might be pulling through long and exhaustive routines and training on most days. It also makes them less reluctant to seek support. It not only saves the hassle of travelling long distances for those involved but also makes mental health care and support readily available, easily accessible and convenient. 
Affordable:
The world of sports is mammoth and draws people from diverse sections of the society. It is possible that many athletes cannot afford to pay the session fee charged by mental health professionals. However, a tele-helpline for athletes can bridge this gap. Since it is affordable, anyone from anywhere can afford it without feeling financial pressure. Thus, everyone can benefit!
Anonymous support:
The most striking thing about such a helpline would be the anonymous support it provides. Anonymous support and face-to-face, both play an essential role and offer various therapeutic situations. Both approaches generate quite diverse behaviors and result in various levels of disclosure, openness and trust. Anonymity is imperative in matters that involve discussion on sensitive areas or deep personal information. Staying anonymous can help athletes seek support without fear of being judged or publicized.
Goes beyond geographical distance and time zones:
It is not likely that athletes and sportspersons would be available on field or in the same location always. This depends on the nature of the sport as it often involves a lot of travelling, many times to other countries for competitions and tournaments or even between cities. Thus, a helpline could transcend distances and time zones by making it possible for athletes to connect from worldwide at any hour.
Out-of-hours support:
A helpline would not be restricted to timings when it comes to availability or accessibility. It will be flexible by virtue of functioning round the clock at most times for consultation or check ins. It will be an ideal platform to reach out to for immediate help too in unprecedented times. This will also encourage athletes to align their long training routines well with feeding time after their practices or at the end of the day, which is a little obstruction in a real time session with a psychologist.
Crisis resolution:
Extending a helpline to sportspersons will allow crisis intervention, timely and promptly. It will assist in offering brief counselling to prevent the crisis. Crisis for an athlete can look like rehabilitation following injuries, dealing with failure, internal conflicts or disagreements within a team etc.
Offer long time resources for future:
Tele experts also refer athletes with severe cases for further counselling and assessments. This way, such helplines act as crucial first responders.
Digital health and shifting to virtual care are a futuristic approach. Tele help can prove to be a great way of spreading awareness, supporting our athletes better and making mental health care accessible to all. With this hope, there is a need to push telehealth initiatives to the forefront.
It is far reaching, time saving and accessible!