It is often seen that a football club's fate is determined by the person who takes on the role as a manager! We are seeing this coming to life in Manchester united by Erik Ten Hag's mental tactics case which is a Premier League Club. Erik Ten Hag (referred to as the Dutch Coach) has been recently appointed as their 5th new manager since Sir Alex Ferguson retired.
Manchester United officially joined the English Football League in 1892. After winning numerous awards, United came to be known as "Moneybags United" by critics who believed the team was actually spending its way to victory.
A Manager is single handedly the top tier person of a club who monitors a broad range of functions from selecting the team, signing players, defining roles, training etc. This naturally means he becomes the central power base!
Who is Erik Hag? and what are Erik Ten Hag's Mental tactics?
Erik Ten Hag is one of the most esteemed managers in the circuit. He is a Dutch football coach and has been a former player. Erik Hag has been a compelling choice for Manchester United as he has not only the been the best in the business but is also closely connected with the club's ethos and strategy. Additionally, he is believed to have presented an appealing long-term vision for the club and committed to achieve those! After a long series of failed managers, Hag surely came in as a beacon of hope.
Hag's philosophy is simple! His style includes possession-based and attacking from front, which makes him a popular for his tactical versatility and progressive approach. He also prefers to motivate his team than instill terror in them.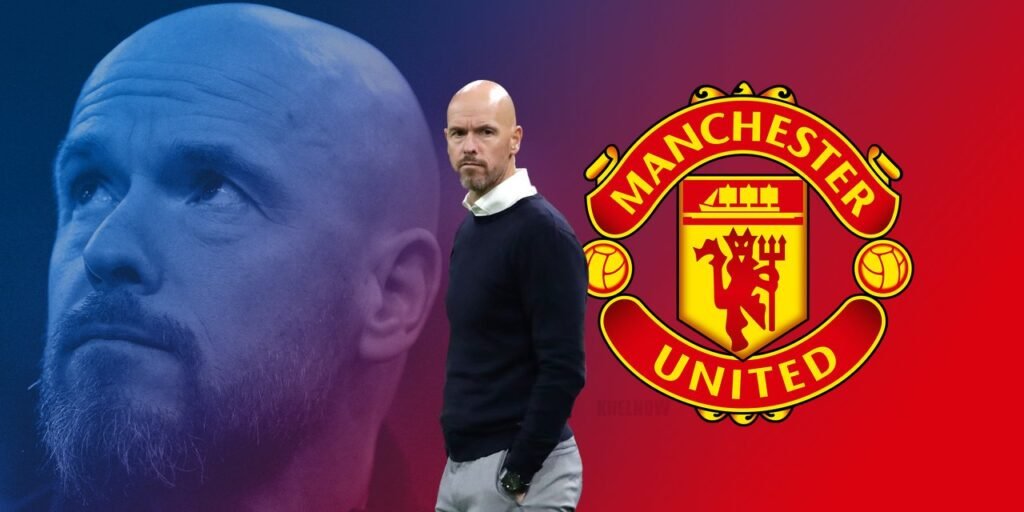 Why does Manchester need a saving hand?
Manchester United mental tactics has struggled to gain stability since Sir Alex Ferguson left his post as manager. The team's performance over the previous many years has proven it. The Red Devils haven't been able to win the Premier League and time and again their defense has fallen below average, if not worse. There is plenty of funds, but no strategy, no mentor!
United must revamp the entire club to save the future of the club! What needs to be worked on:
Mentality and attitude of players
Need for an experienced coach
Signing players in a proactive manner
Improving Performance and re-building fan base
Internal conflicts in the boardroom and among players
Defending and tactics
"They need to change the mentality, make it into a family again, now it's mixed emotions in the changing room. Players need to be excited for the next games and have the mentality that they are going to win them"

Former Manchester United midfielder Andrei Kanchelskis
Focus on Mentality of players more than the Manager!
With every manager who was dismissed by United's, it has become increasingly obvious that the real problem isn't really the manager watching from the stands. Largely, it is the players! It cannot be denied that changing managers can be an ideal approach to bring about fresh ideas and unique strategies to the squad. However, Manchester United mental tactics previous failures indicated an issue with their predefined strategy altogether.
How does Erik Ten Hag's Mental tactics work? 
Hag's takeover as the manager has brought massive changes in Manchester United mental tactics in last few games with visible changes in their attitude and performance. Hag has drastically altered how the club has worked in terms of player signings and the level of confidence in the team.
The deeper aspects of mentality that Erik Ten Hag's Mental tactics has tried to challenge are: 
Strategy driven performance.
This has been brought about by a shift in mentality of players. They are more aware of their individual shortcomings as well as those as a team and apply a collaborative strategy approach.
Aiming for long term progress
Ten Hag is attempting to completely restructure United's strategy in a way that he believes will ensure long-term progress, as opposed to optimizing performance by means of a quick-fixing strategy! He is well aware that it is certainly not going to be that quick a fix!
Pre performance Routine
He has significantly enhanced their drills, and the squad is now running more on Sundays. It is evident in the greater average of running time of the team during the last few games. He thoroughly plans their diets and workout routines!
Improved Team Cohesion
"If we lose, we lose as a team. Now we are more together. If we win, we do it as a team", said one of the United wingers. Hag is doing a commendable job with uniting the team, defining their roles and building a strong team identity.
Intensity of Erik Ten Hag's Mental tactics
Intensity really matters in sports psychology! One significant change has been in the intensity of training and the intensity seen in the club's performance which is slowly starting to align with the fast-paced style of playing that Hag advocates! He is pragmatic and proactive in his training and has a clear set of goals for the team.
Building Team Leadership
Leadership is another psychological aspect in team sports like football. "When the attitude is not good from the team then often the leaders are not there because they are the ones who give the example and go in front," Ten Hag said in an interview. The team is impacted in a variety of ways by a strong leader who leads by example.
Mental Toughness of Erik Ten Hag's Mental tactics
The United's are seen defending full on! There was a perception that Manchester United mental tactics would never engage in an aggressive spirit when things went tough and that they'd always allow the opponents to play their way. In their three consecutive triumphs they've build those victories on a determination to defending and a determination to do the grunt work,
Strengthening Coach – Team Relationship
Ten Hag has taken steps that have shown the players that he is with them in this! He wants the players to have open communication with him about any issues and complaints. This is an important aspect in sports psychology!
Team Spirit and Team Discipline
These two areas have been a key focus of change too! Erik has redefined dressing room rules in order to encourage team discipline and spirit. He ensures that the players are not late to their training or meeting sessions and are not using their phones when they are together.
IT Factor
Manchester's improving graphs seem to be a result of something called the "IT Factor" in sports psychology. Simply said, IT implies that how you overcome barriers and hurdles that stand in your way depends greatly on your beliefs about yourself, in your skills and abilities to perform well. Thus, again it requires a shift in mentality! The IT cycle includes stages of identifying the controllables, performance frustration and finally success. Erik Ten Hag's Mental tactics for Manchester united seems to have gone through the entire process to be in their third stage!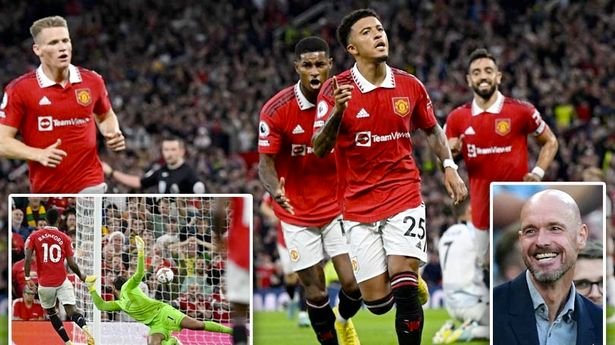 Tactical Improvements from Erik Ten Hag's Mental tactics
Working on Possession and Improving Defense
He is not pushing the squad to put more pressure on their defense as of yet until these players can begin to master it, and it has been a key factor in why they have improved in his last few games.
Passing Drills
The Dutch manager has greatly worked on training the boys to be better at passing. Training drills have included receiving the ball on one foot then turning around and passing it back on the other. It's the idea of getting the players used to playing passing football on both feet and the players still are learning how to do it.
Vertical Passing of Erik Ten Hag's Mental tactics
Another technique that the Manchester United used Erik Ten Hag's Mental tactics were seen using as a first is this! Vertical passes line-breaking passes from defense to midfield to attack that can cut through a defense. Manchester players have been really great at it against Arsenal and also the goal they made included every player's effort!
Why is Manchester betting all hopes on Erik Ten Hag?
Some reasons why Manchester is looking up to Erik Ten Hag is largely due to his extraordinary character:
Hag's style of football is impressive, and he firmly supports and believes in the ability of young players to improve.
He is renowned for his commitment to youth
His fast paced and aggressive style of football is the need of the hour
He believes in new signings to bring in new mentality
What are the challenges that lie ahead?
To ensure that everything operates smoothly, the club must make stronger commitments
How Hag and his team maintains their consistency (in both training and performance), intensity and motivation levels will be a crucial indicator
Ten Hag and the players acknowledge that they are still dealing with the repercussions of last season.
Most importantly, it will be important to note how the opponent clubs and teams are keeping up with the new mentality and the style of football Manchester is playing under their new manager
Conclusion of Erik Ten Hag's Mental tactics
"I'm here to help the club and to restore the club", said Hag in one of the interviews! Ten Hag's training style shows that he understands what his players can and can't do right now but he doesn't lose focus in sight of where he wants these players to get in line with Manchester united mental tactics.
It is a challenge for Hag to rebuild the club by bringing core changes in the mental aspects of players like instilling in them sport values and a desire to win that goes beyond just achieving high pays. He is at it and how!
Now, we are yet to see if Hag will prove to be a Saviour for the Club and help give it a new face or will just be another name in the list of managers who failed to make the club shine once again.