In a world of growing sports like javelin, weightlifting and shooting, let us take a moment to discuss an increasingly popular gaming industry that is attracting millions of Esports players worldwide. To give you a hint, popular games include League of Legends, BGMI, Free Fire, CS GO, Call of Duty, FIFA, NBA Live, Valorant and Pokemon unite. Can you take a guess now?
Yes, we are talking about Esports! Esports is a term that describes competitive video games played over the internet. It focuses on competition between teams of two or more people who play video games together. In some cases, these teams may consist of professional gamers while in others they may be amateurs. Esports competitions are often organized and sanctioned by professional gaming organizations (PGO) who create rules and regulations for their events.
"Esports will rival the biggest traditional sports leagues in terms of future opportunities"

– Steve Bornstein (Chairman of Activision-Blizzard Esports Division)
Esports Gaining momentum with mental pressure
It is significant that Esports has gained momentum and is persistently overcoming challenges that hinder it from being recognised as a legitimate sport. For instance, at the Commonwealth Games 2022 Esports was a pilot event where India won Bronze after defeating New Zealand. It was also proposed to be a medal event at Asian Games 2022 (postponed to Sept 2023 due lockdown in China).
In recent news, Esports has also been included in the proposed list of official medal sports to be contested at the Asian Indoor and Martial Arts Games 2025. As a result, the future of Esports players appears to be full of potential and favorable changes in perspective.
Breaking the stigma of mental health in Esports
The Indian Esports Industry has strongly stated that Esport players are "Athletes" and not "nerds". It is a powerful statement to resonate with in an effort to understand and break the stigma around Esports. Research demonstrates that as the player base for video games expands, so do the opportunities for competitors in these online-based performances, which has created opportunities for mental skills services in this industry.
Stigma is a significant psychological barrier for Esports competitors. With other challenges gripping Esports like lack of proper infrastructure, training grounds and facilities and lack of recognition of a mainstream sport etc. However, the need of the hour is for mental health experts to extend support to the Esport community to create awareness and provide services to deal with the psychological demands of the game.
Mental insights for Esports Players
According to Himmelstein et al. (2017), Esports players as competitors face the same psychological obstacles as their counterparts in traditional sport like issues with confidence, insufficient coping mechanisms, emotional turmoil's, dealing with failure, difficulty distinguishing life from gaming and so on. There is a need to bridge this gap by providing Esports with the same climate of psychological safety as other traditional sports.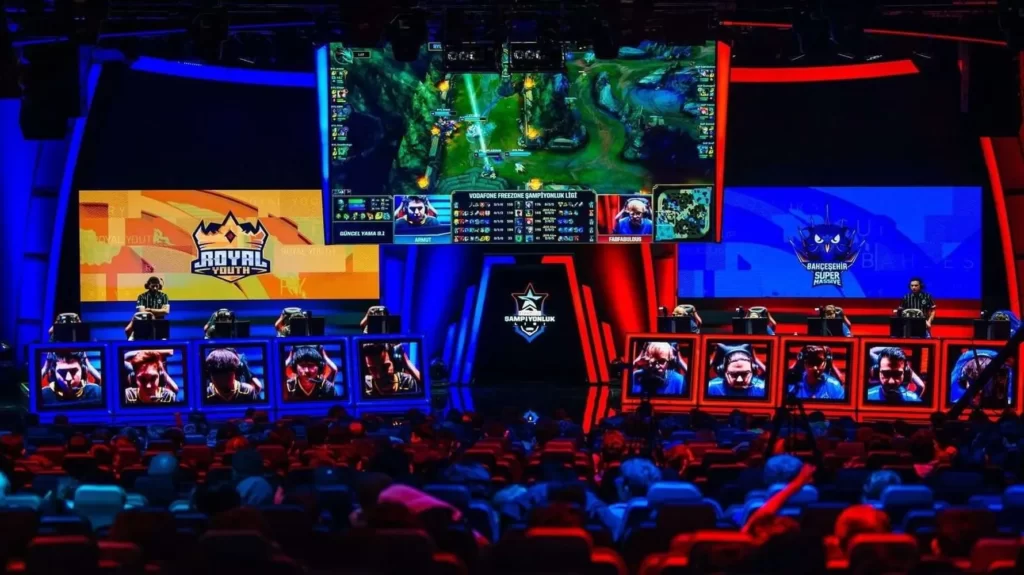 How do sports psychologists support Esports players?
Sports Psychologist's role in supporting the mental well-being of Esport players is not just limited to the gaming season when they are most active but also extends to other times like pre competition, post competition and for addressing any other psychological concerns.
Pre competition and competition support
This includes upskilling the players by equipping them with the ability to regulate their emotions, handle the pressure of performing in front of virtual viewers. Mental skills required for optimal performance among gamers, including high levels of mental toughness, emotional control, and life control.
Mental toughness
According to a recent study that was published in Frontiers in Psychology, competitive Esports gamers and traditional sports athletes both exhibits very similar mental toughness and stress-coping mechanisms. Sports Psychologists help Esports players to stay calm and focused while performing at peak level.
Preventive measures for addictive and unhealthy gaming behaviors
Players with gaming addiction develop an obsession with playing video games. Many gamers lose themselves in the games for hours on end, occasionally at the expense of their well-being and spending time with their loved ones. Sport Psychologists are crucial in preventing this behaviour by replacing it with healthy measures and boundaries.
Speed and getting into the "zone"
Esport players require high mental skills to cope with fast reaction times involved in a game. Elite level gaming demands exceptional mental skills, including attention, sensorimotor and visuospatial ability as well as faster than average brain processing rates, according to neuroscientific findings.
Competitive online culture
The virtual world is an integral part of Esports. Players can be exposed to the darker side of the internet with intense competition, trolling, hate comments and backlash that can increase the risk of social emotional problems. Sport Psychologists also provide help with this aspect!
Setting tangible goals
An Esports career is not something that can be mastered in a short time. It takes years to cultivate it gradually over time. Sport psychologists help in goal setting which establishes a pathway and is used in tracking progress and growth periodically.
Work-life balance
This is a major requirement of Esport players. The lines between work and life easily get blurred for gamers with extensively high screen times and long game durations. Esports athletes also often retire in their early 20s after extremely brief careers and high rates of burnout.
Sports psychologists help them with time management so that they can use their time more wisely and make sure they're taking breaks for self-care and maintaining social relationships. 
Self-discipline (non-screen methods)
A Sport Psychologist ensures that the players adopt self-discipline methods that push them to spend some time off the screen! This could look like: harboring a new hobby like painting, going for walks and physical exercise, having a routine, reading books and practicing meditation and breathing.
Social and emotional problems
Sports Psychologists help athletes deal with a number of social-emotional problems that may arise like social isolation, screen fatigue, burnout, sleep disruption, lack of support from families etc.
Caring for overall well-being
It's challenging to deliver the best performance with the least amount of mental stress, but it is possible when we trust a mental health expert with it. They help improve the overall well-being of a player which helps them advance in their Esports careers.
Conclusion
It is not surprising to believe that the Esports industry will continue to expand at a similar rate over the next four to five years given the increasing passion of players and spectators as well as the influx of new investors and sponsors. To encourage Esports growth, a number of challenges must still be addressed and presented to the Esports sector.
The need for recognition is a major impediment that can be overcome by raising community awareness with the cooperation of users, stakeholders, and mental health professionals.