Emotions and sports go hand in hand. No human psychological or behavioral notion is as pervasive in sport as emotion. The recently streamed India vs Pak T20 match is a befitting example of the same. A profound moment of emotions and expression and sentiments marked the evening. Similarly, it is a usual sight in any sport to witness the display of an array of emotions. As you read further, we will try to capture the significance of emotions in sports and how some breathtaking moments have served as a hallmark example of embracing and expressing emotions in sports.
Understanding Emotions
There is no one or correct answer to "What is emotion?". Most people might agree that a key component of what it means to be human is derived from emotions. Developing an understanding of why emotions are necessary for survival and why we experience it, is as fundamental for an athlete as for any other person. We have powerful emotions, and those emotions frequently influence what we do. Emotion is described as "a complicated reaction pattern, encompassing experiential, behavioral, and physiological factors" by the American Psychological Association (APA).
Athletes frequently feel different emotions in sports, such as anxiety, despair, rage, joy, and excitement. In sporting contexts, these emotions have significant interpersonal, emotional, behavioral, and motivational impacts.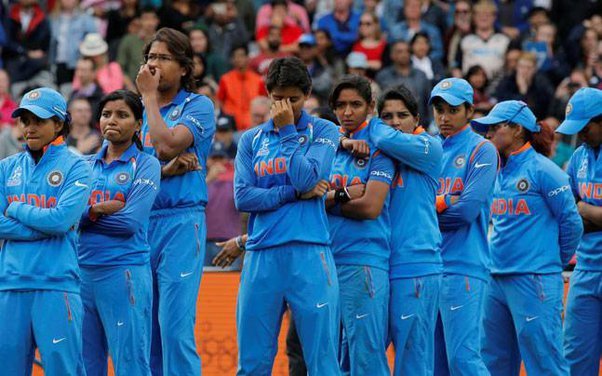 Emotions in sports
In sport, dealing with emotions on a daily basis is not surprising. Sports psychologists and performance coaches have similar experiences. Athletes are often trying to learn how to manage, express and control emotions. It is observed that there is often an attempt to regulate emotions in a certain way on match days, an emotional rollercoaster of a day, ranging from enthusiasm to nervousness and other emotions in between. When sports psychologists work with athletes around emotions, it often involves taking a close look at their pre and post performance routines, patterns and any other indicators reported by the athletes.
In a nutshell, an athlete is always experiencing some emotion or the other at all times. Sometimes these can be pleasant and at other times, unpleasant.
Pleasant emotions in sports
It seems obvious that positive emotions like happiness or enthusiasm might result in positive and constructive outcomes. Playing sports can also help young athletes become more self-assured and driven, in addition to relieving stress. Sense of belonging, accomplishment, enjoyment and success are also associated with pleasant emotions in sports. This in turn, leads to optimal performance and mental wellbeing.
Unpleasant emotions in sports
Negative emotions like anxiety or rage can result in detrimental outcomes for athletes, directly impacting their performance. Putting too much importance on winning may result in emotional and psychological distress. The pressure to perform and expectation-related stress may then result in exhaustion or athletic burnout or even depression in severe cases. Negative feelings like restlessness, despair, and resentment are frequently experienced by athletes who struggle with sports injuries. Exhaustion, tension, animosity, and a feeling of uncertainty are other negative emotions experienced in sports.
Controlling emotions in sports
Sports psychologists help athletes effectively manage emotions that becomes an important area for every athlete. Applying techniques to generate, regulate, alter, or express emotions is known as emotion regulation (Gross & Thompson, 2007). Additionally, emotion regulation goes beyond simply altering your emotions; it also encompasses adjusting your actions (such as avoiding conflict or confronting it) and physiological reactions (e.g., facial expression or breathing patterns).
How sports teach us to embrace emotions
Sports evoke feelings, and humans love to experience emotions. Therefore, sports give us the opportunity to feel a variety of emotions throughout a sporting event. Let's look at some moments from the biggest sporting events that displayed a spectrum of emotions: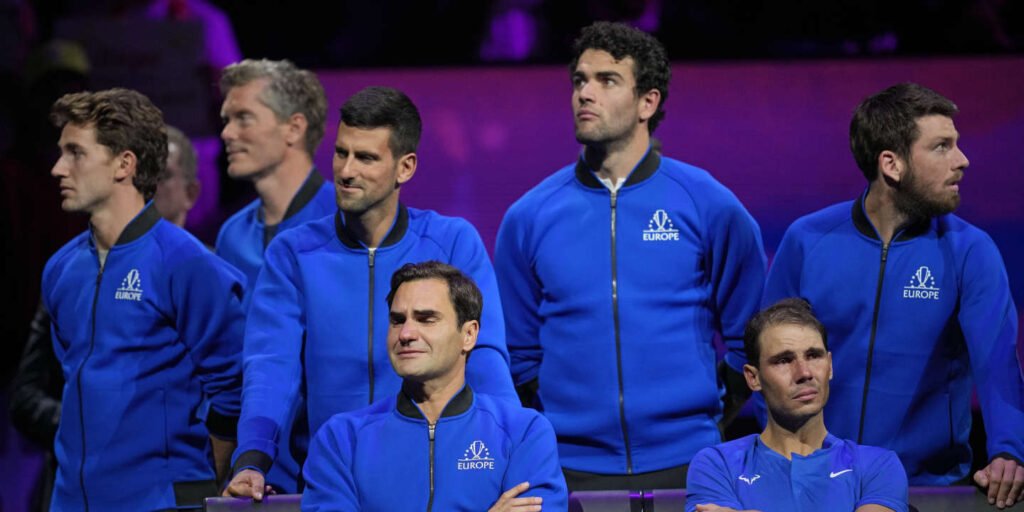 Roger Federer's farewell moment
It was time for the four-time grand slam winner and legendary player Roger Federer's farewell. Even though the event was melancholy, there was a feeling of appreciation and gratitude since we had witnessed a journey that soared well beyond brilliance. Tennis fans and other competitors were moved to tears by the sight of Nadal crying beside Federer as they both walked into the evening sun. The iconic team, who have provided tennis fans with some spectacular moments over the previous 20 years, experienced a touching moment.
2011 World Cup victory
The 2011 world cup is a memory etched in the heart of every Indian and cricket lover. Intense emotions were seen echoing all around the Wankhede Stadium that went wild in joy and tears. "India lifts the World Cup after 28 years", Ravi Shastri announced. Yuvraj Singh and Harbhajan Singh, two very strong athletes, were in tears as Sachin Tendulkar carried the Indian flag. One of the most heartfelt scenes in cricket history occurred at that time.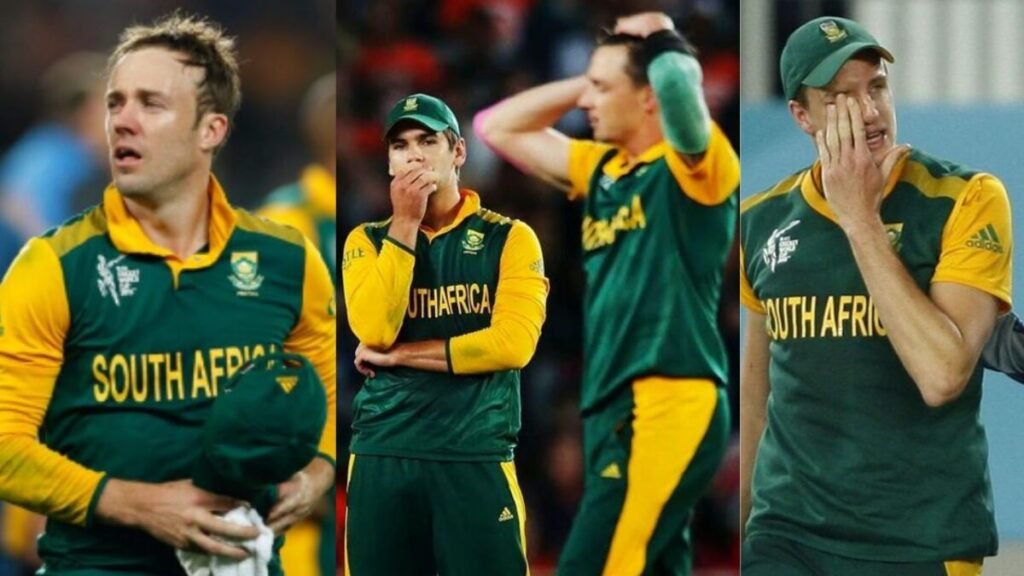 South Africa's exit from 2015 World Cup
In a 2015 World Cup semifinal that was hampered by weather, South Africa lost to New Zealand by four wickets using the D/L system, leaving them distraught and in tears. De Villiers acknowledged that he had a difficult time dealing with the setback. De Villiers stated that he struggled for approximately a year to get over the defeat in 2015 and that he now regrets not talking about his emotions.
Indian Men's hockey bronze match in Olympics
The nation's medal drought in the sport, which dated back to 1980, was broken by India's historic bronze medal victory in men's hockey at the Tokyo Olympics. Former hockey legends from India were overcome with emotion and shed happy tears as they praised the men's team's historic Olympic bronze medal victory as a "new dawn" for the sport in the nation. Nobody can forget the emotional sight in which the Indian athletes stepped on the podium with medals around their necks.
2022 T20 Ind vs Pak
Pakistan matches always stir up strong emotions in the cricket world. Rohit Sharma was seen controlling his emotions as India's national anthem played. With a dramatic last over, as the Indian team moved to victory, Kohli had an emotional moment that the spectators heartedly embraced when Rohit Sharma lifted him up. Gavaskar and Srikkanth could also be seen celebrating by the boundary ropes as they jumped in joy and pride.
2022 T20 World Cup Semi's
It was an emotional loss for the Indian team who had emerged favorites in the tournament, after qualifying for the semis as the only team to win four matches in the Super 12 stage of the tournament. This was also Rohit Sharma's first ICC tournament as India's skipper, and after the loss, the broadcaster's cameras caught the Indian skipper in an emotional moment in the dugout. Rohit has been part of every T20 World Cup played so far but has lifted the trophy only once. The India captain couldn't control his emotions after the defeat and was visibly upset.
Thus, emotions make sports human and will always be an integral aspect. Athletes experience a whole wheel of emotions, and it is the same emotions that connect and bring together the world of sports. Fans and spectators cheering is an emotion, coaches reassuring players during the game is an emotion, the commentators proclaiming a goal is an emotion and winning and losing in sports is an emotion! Hence as professionals, sports psychologist helps to control and regulate emotions in those crunch moments.
---
---