With the recent recognition of Esports as a "sport" by the Government of India, the industry has unlocked various possibilities for growth in the country. With this landmark judgment, the debate of whether Esports is a sport or not has been finally addressed. What remains is bringing Women gamer & Esports to the forefront.
Rise of Women in Esports
Gender norms are prevalent in every sport that we are aware of. It has long been believed that Esports and video gaming are mostly the domain of men. However, the gaming ecosystem is evolving, and various surveys show that the number of female gamers has recently increased. In the game industry, women are progressively establishing a niche for themselves. Though several games are still predominantly "designed for males, produced for men, and promoted for men," implying an undesirable place for female players, female representation is continually improving.
The covid-19 pandemic has significantly aided the popularity of Women Gamer & Esports by providing multiple platforms and opportunities to hone their talents and perhaps even compete in various gaming contests. In addition to being able to become streamers, game creators, or even entrepreneurs, women nowadays have many prospects in the gaming industry. Thus, women account for a sizable portion of the gaming industry in many ways.
Gender Stereotypes in Gaming
Some of the most common gender stereotypes associated with women in esports are: "female characters are fewer in number," "more commonly sexualized and exposed to harassment or objectification," and depicted in games as "non-essential" or "passive" characters.
Another study was carried out on two popular video game titles (RPG – Role Playing Games) called Assassin's Creed (published by Ubisoft) and The Witcher (published by CD Projekt Red) (publisher CD Projekt Red). The findings suggest that the storyline in the two games investigated propagates gender stereotypes such as:
Heroes (males) being portrayed in positions of power, authority, and status at the top of the professional hierarchy, such as knight, priest, dentist, artist, bard, poet, merchant, guard, blacksmith, armorer, welder, and warrior.
In contrast, heroines (females) are constrained to roles of caregiving (healer, nurse, waitress) or highly impregnated by the masculine gaze."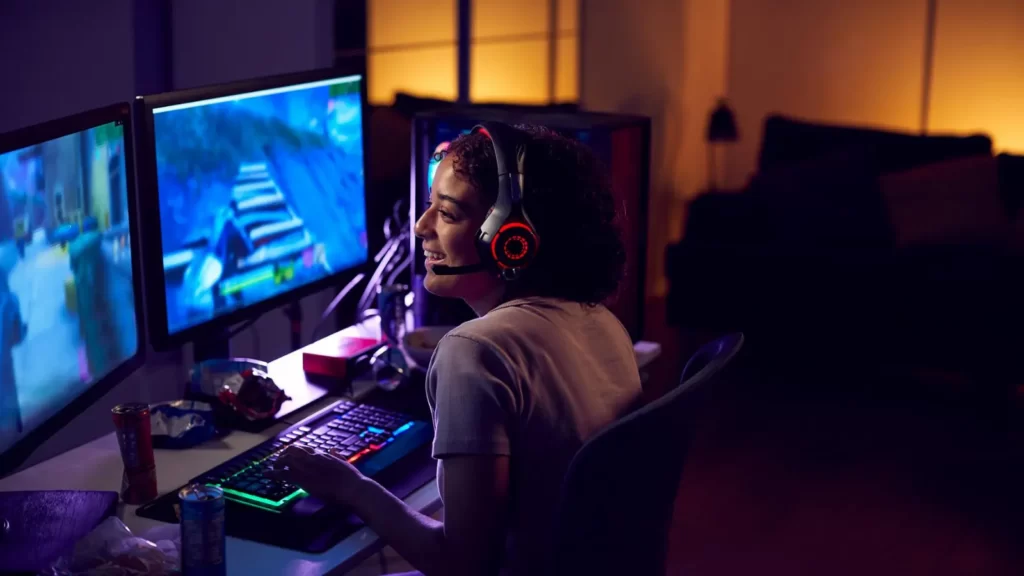 Breaking Stereotypes: Evolution of Women gamer & Esports players
Women have made strides in the realm of esports over the years, as evidenced by statistics. You might be startled to learn that Women Gamer & Esports represent 18% of all gamers in India. The figures, highlighted by the 'Think with Google APAC—Play like a Girl' report launched in 2021, also indicated that the number of female gamers in India is growing faster compared to male gamers.
Google has collaborated with market analysts Niko partners to determine the number of emerging female gamers in the present gaming landscape. They found that, in the last year, the number of women playing video games increased by 19%. In India, women make up roughly 30% of the registered user base for fantasy sports platforms, according to a separate Deloitte analysis released in association with the Federation of Indian Fantasy Sports (FIFS), and this percentage is anticipated to steadily increase over the next few years.
However, only 5% of professional esports players competing at the highest level are female.
Nonetheless, the representation of women in the game streaming sector has risen dramatically. However, Women Gamer & Esports still lacks a sufficient number of players. Only four or five Indian teams have released rosters of their female players.
How Sports Psychologists support Women players
Dealing with anxiety and depression since female athletes in any sport are more likely to have these disorders than male athletes.
Dealing with negative effects of social media like bullying, trolling, and hate speech as interacting with some forms of social media may in fact be a risk factor for impaired mental health and performance of females.
Developing coping skills and resilience, especially in adolescent female players who are as prone to screen burnout and its negative consequences as their male peers.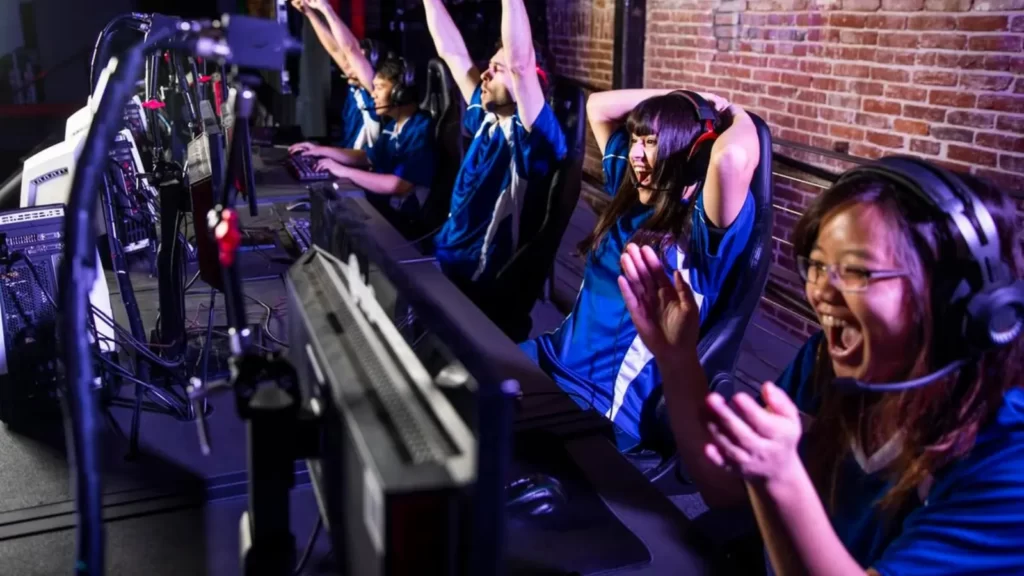 Growing diversity and opportunities in Tournaments
A number of tournaments have been developed specifically for female players to demonstrate their skills and provide them equal standing with their male counterparts, with the goal of making esports and other gaming events more women-focused and gender-neutral. Through various initiatives and campaigns, several brands and organizations are concentrating on marketing games and encouraging female involvement. In order to reconcile gender diversity, various international sponsors are actively encouraging women to attend esports competitions worldwide as well as in India. Some of them are:
Gigabyte announced the Aorus Showstopper series, where they encouraged female participation and motivated girls to come forward for Valorant tournaments.
Mobile esports streaming platform Game. tv has organized a one-of-a-kind women-only esports tournament dubbed Diva Scrim Wars. The weekly event allows gamers to compete in Garena's Free Fire battle royale game. According to the Game. tv, this series was designed with the "specific objective of engaging and empowering India's expanding female gaming community by holding a weekly set of competitions with prizes ranging from Rs 2,000-20,000 per week."
As part of the Predator Gaming League, Acer has announced an exclusive Women's tournament on Valorant. The event is only for women and is based on the popular shooting game Valorant.
The International Esports Federation (IESF) recently concluded a groundbreaking competition for the first-ever Female Feature Division CS: GO qualifiers at the World Esports Championships Finals in Bali, Indonesia. This event is promoting inclusivity and providing female gamers equal opportunities to succeed on Esports' biggest stage.
---
---
Top Women Gamers & Esports players in India: "Play like a Girl"
Women gamers are equally leading the Gaming industry, from tournaments to YouTube content creators. Women Esports players and gamers in India who have blazed new trails in the field include: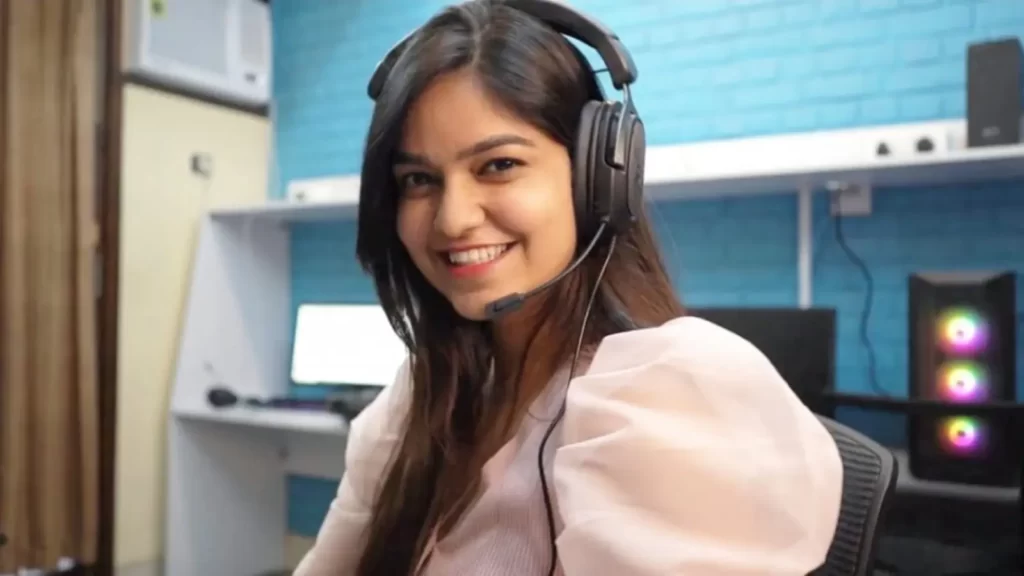 Sakshi Sood
During the lockdown, a professional gamer and content developer based in New Delhi began streaming games such as GTA5. After BGMI was released, she also started streaming that and gained over a million followers in a year. Sood has also competed in a number of BGMI (Battlegrounds Mobile India) events.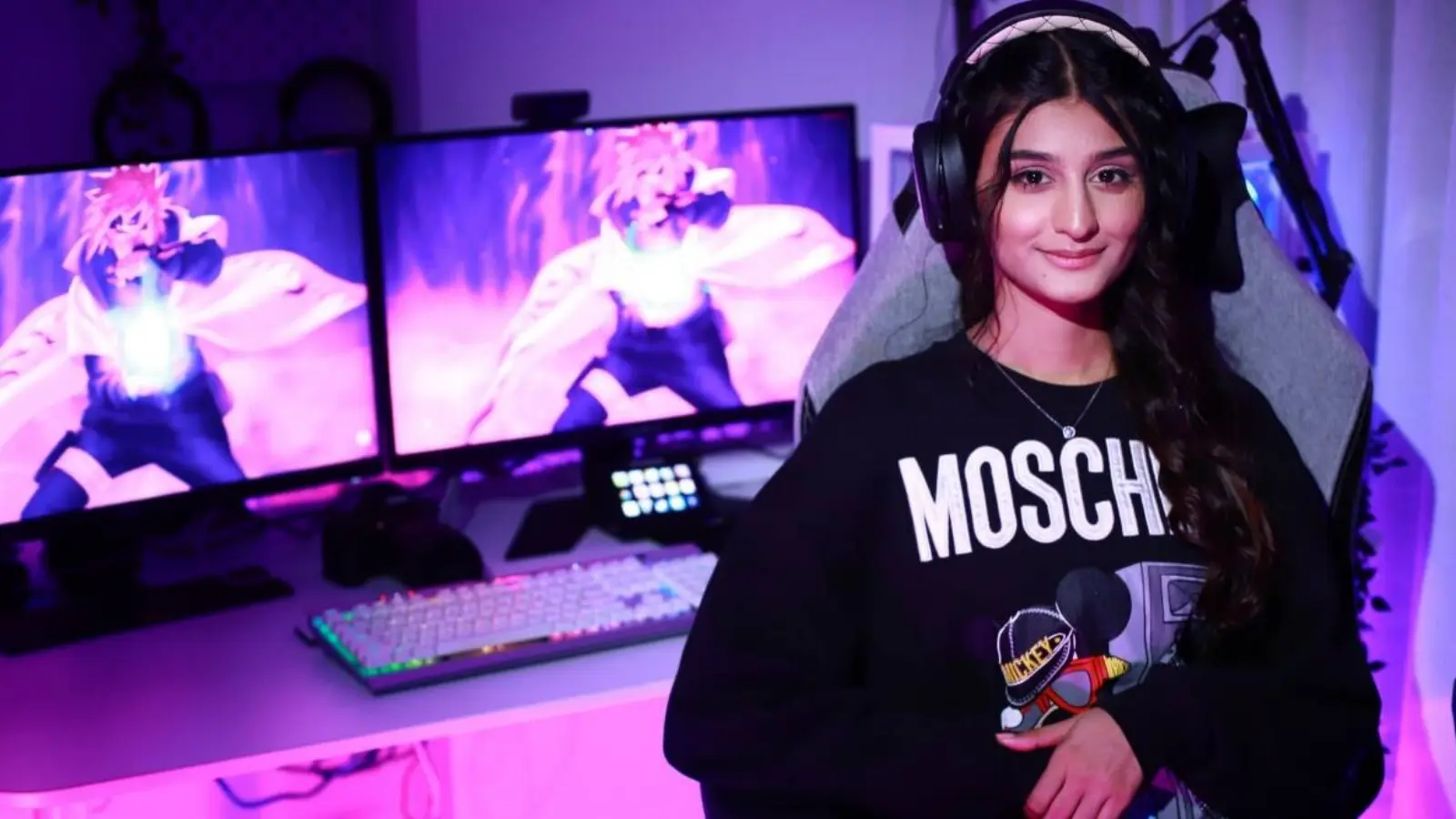 Payal Dhare
Payal mostly streams action games such as BGMI, GTA, and other arcade games on her channel Payal Gaming, which has over 1.5 million members. This 21-year-old from Chhattisgarh was named "Startup Business Meet 2021's Face of The Year" as part of the Entity Gaming Clan and now with Esports Organization S8UL.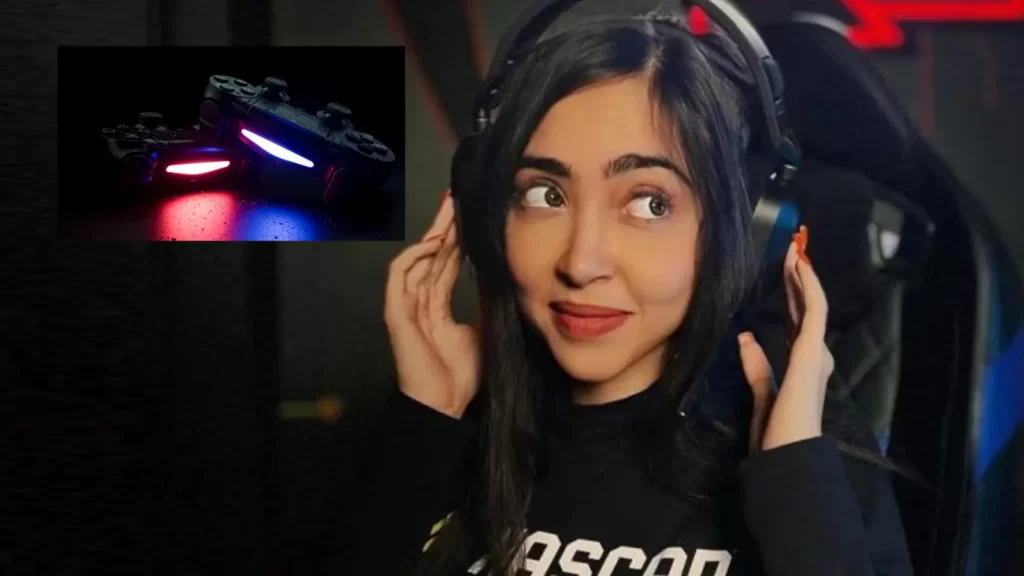 Kaashvi Hiranandani
Kaash Plays is a YouTuber who began her career by streaming gaming videos in which she played COD Mobile. She then began playing other games, such as Minecraft and It Takes Two. She presently generates material for the Esports Organization S8UL.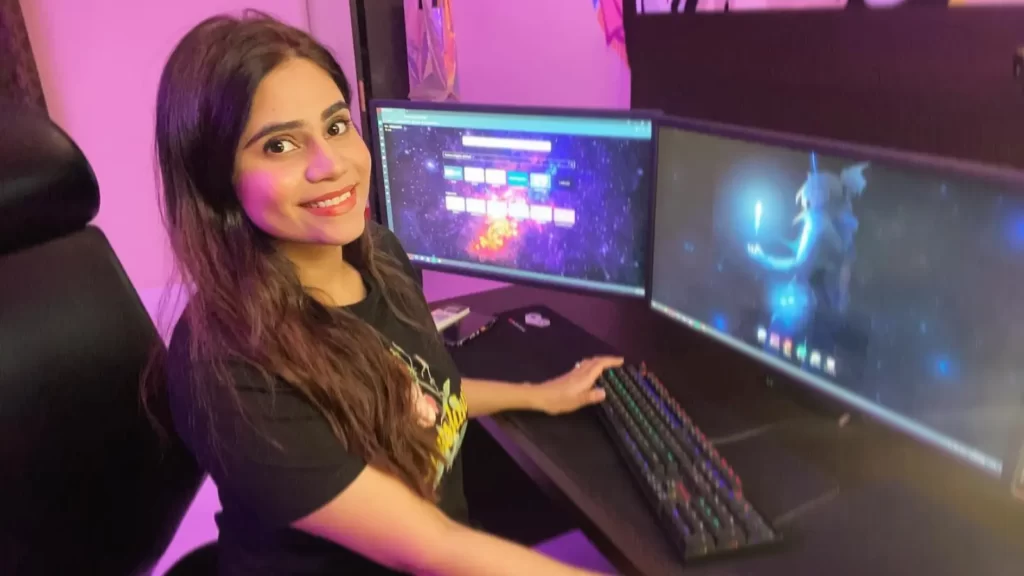 Monika Joseph
Also known as "Sherlock," he has a strong internet presence and a large fan base. Monika is currently focusing on her streaming career, playing a variety of games on several channels. She has worked with well-known esports players such as GodLike Jonathan. She streams videos as a streamer and content creator for Esports Organization S8UL.
A longstanding future of Women Gamer & Esports
Females account for roughly 40-50% of the Asian gaming population. As more women get interested in gaming, gaming businesses will have a big opportunity to capitalize on it by developing gender-neutral and women-centered games.
Another factor that will impact the future of women in gaming is their popularity, particularly on social media platforms. We can help women gamers garner attention and boost their viewership, ratings, etc. by providing platforms where we recognize and honor them.
Another factor encouraging women to apply for high-level development roles in the industry is the increase in the number of women in leadership roles across various gaming organizations. Despite the fact that female gamers are just getting started, there will be exciting job opportunities for them in the years to come due to the industry's upward progression.
Conclusion
Esports is a growing industry in which female participation has lately surged. This shows that there are many unmet potentials. It is well established that women are now playing a crucial role in shaping and expanding the esports business. Women athletes are the new face of sports, and perhaps it won't be long until it's a common place to see and hear about Women Gamer & Esports with content creators in the near future.