Esports Psychology to be part of this avalanche of gamers, this tsunami of players and athletes, you need to train yourself because the competition is growing every day. You have only two hands, one head with a pair of eyes and a mouth and your day is only 24 hours long. But don't worry, it's pretty much the same for all of us.

Mitesh Jain – Chief Sports Psychologist
We have asked ourselves this question more than once in my head. Why can this or other guy shoot me from a distance when we play multiplayer, and all we can do is furiously rage quit without even typing "gg"? Sure we can blame my team or lag or even call him a cheater because you can do all of this on the internet. But does it change anything?
You won't be able to do that when playing a tournament because you will get an instant ban. If you are streaming a game on Twitch or YouTube and show a lack of skills and frustration to your viewers, you will look like a total amateur and will lose a lot of the audience.
How to be a better Esports athlete or just a better player in gaming by overall standards?
Playing games at the pro level isn't easy. Human nature is pushing us to cross our limits and say finish a game in under X hours to break the world record or gain/unlock achievements that game creators intended to be "impossible". People do crazy stuff. If you want to put valuable content on one of the popular platforms like YouTube, Twitch or others, you have to show something original and look good while doing this. The better you are, the bigger the audience you will get.
Similarly, for the professional tournaments, you have to train your four letters off (TEAM) and do that with your team to even dream of succeeding with today's competition. Millions of people around the world have access to computer games, either on PC, Mac, console, cellphone, etc. and can play for hours.
The segment of Esports grows every year, and so does the prize pool. In today's world, you can basically live off playing computer games but if you told me that two or three decades ago, I would simply laugh. Imagine what will happen within the next few decades… There are already Esports teams deployed by big corporations or TV channels or even nations!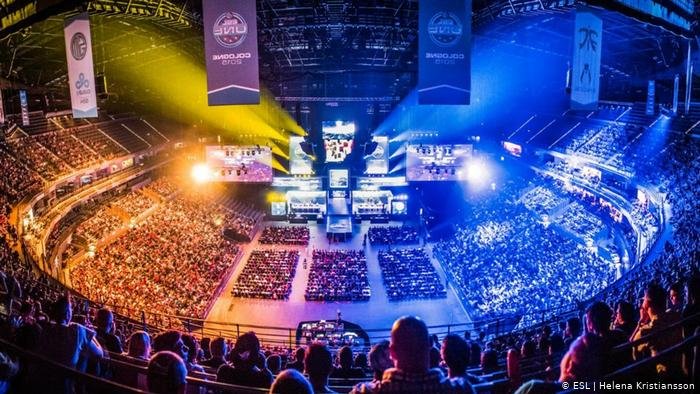 Esports in Olympics and Asian Games
At the moment of writing this article, there are sophisticated talks of putting Esports teams on the Olympics Games i.e. with successors such as Pubg Mobile, League of Legends, Dota2, Fifa 21 and 8+ games to be part of Esports games at Asian Games 2022 (postponed to sept 2023) and IOC announces Olympic Esports Series 2023 with winners to be crowned at live finals in Singapore from 22 to 25 June 2023.
There are immense riches to be grabbed, but it is not for the timid. Just take a look at that big number of subscribers on the best YT channels going into millions or the number of people watching tournaments – it is surpassing the fans of the usual big, "ordinary" sports events like the IPL in India or the Champions League in Europe.
Also, the average age for Esports gamers is relatively low, so as time passes, they will get older and older. This means that gaming overall will be growing for years and years and will keep on being an even bigger part of the world's GDP, i.e. the economy.
To use what mother nature has given you more effectively, you need a bunch of exercises you can do offline and a good rhythm. Only in that way you will gain a competitive advantage over other guys and win thousands of dollars or attract thousands of fans.
Sports psychologists have been a core team member in traditional sports for a while now, but Esports organizations have recently begun exploring the advantages of employing professionals for their players. There are already a few case studies where psychologists have had a tremendous effect and helped push a team to the top of their game, Astralis and OG to name a couple.
Successes of Esports Psychology : Astralis & OG
Back in 2017-18, Astralis was a world-beating team, with fragging power off the charts. They would ostensibly be a favorite to win any tournament they attended, with the exception of Majors. Astralis' failure to perform at Major competitions started to affect the team, until the ELEAGUE Atlanta Major, where they would break a disappointing spree of semi-final finishes and finally win the biggest competition in CS:GO.
Post-Major, 'Dupreeh' spoke at a press conference and complimented the work the team Esports psychologist (Mia Stellberg) had done. She describes the role she played with Astralis in three main areas of work: individual, team morale and coaching techniques.
In Commonwealth Esports Games 2022, Indian DOTA-2 team was a world-beating team, with fragging power off the charts. The Esports players also took part in an enlightening sports psychology session "Building High-Performance Mindset" by Mitesh Jain (Founder & Chief Sports Psychologist – Mandeha), where it included mental exercises and activities to improve focus, mental skills, self-confidence, motivation and communication skills for the players. So, to boost, they broke disappointment of semi-final finishes and finally won the bronze in CWG 2022.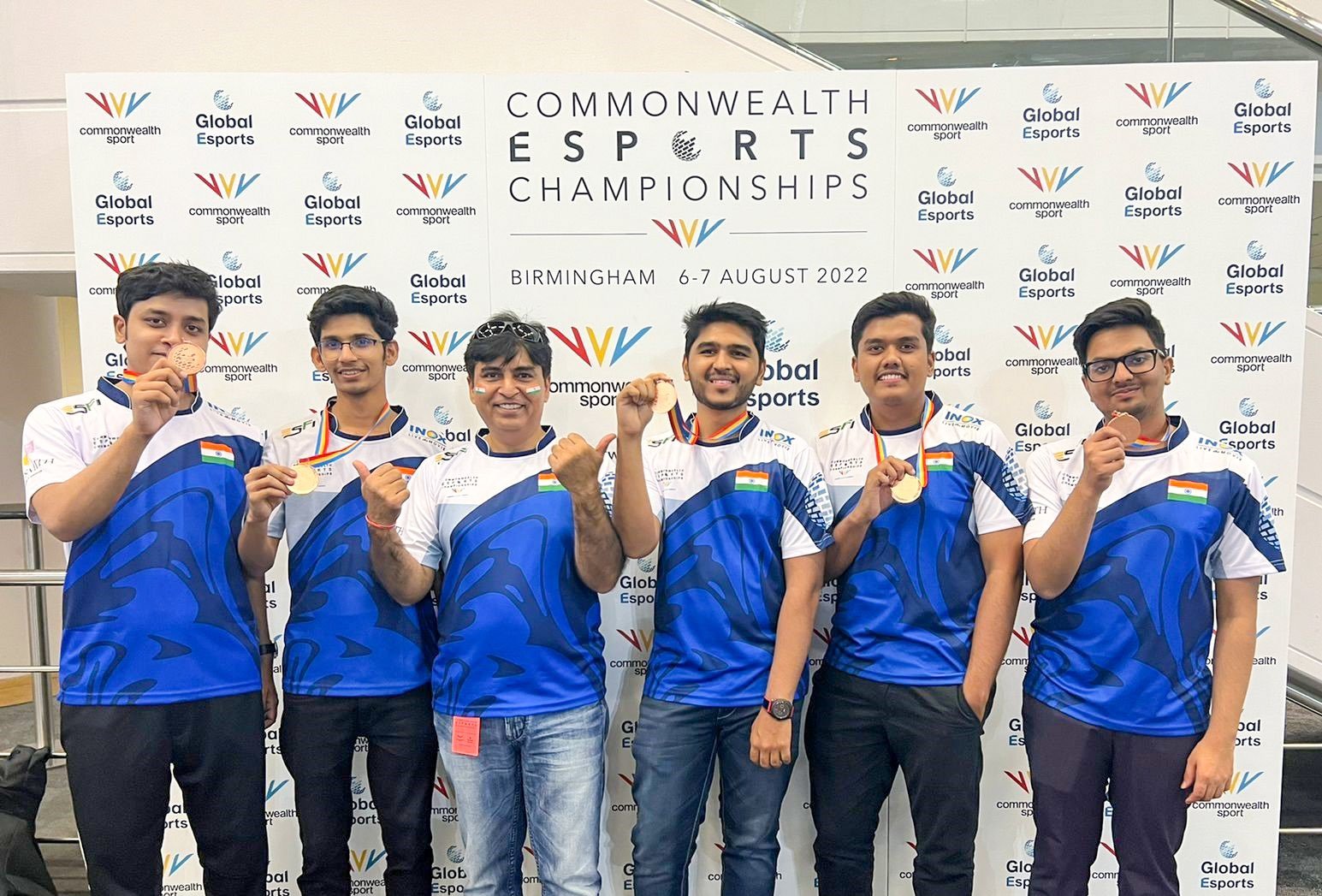 What does an Esports psychologist do?
Differing from a more generic psychology role, a professional Esports psychologist role tends to focus on three main components in an organization: Individual players, the team as a whole and coaches. The threefold approach tackles different issues that can be found in professional Esports teams from individual stresses of performing on the big stage to creating a common goal within the team.
We as Esports psychologists work closely with teams, sometimes even embedding themselves within team bootcamp. Being an accessible member of the team is a common tactic for psychologists working with a team, as team members are required to embrace the plan in order for the results to come to fruition.
By being so embedded, the Esports psychologists are able to work on the micro-level to implement their techniques and are able to work with individual team members on a daily basis. These techniques help players to work through personal issues, stress and dealing with the pressures of eSports. The iterative nature of the techniques requires players to fully embrace the exercises in order to produce the desired results.
On the macro level, Esports psychologists aim to provide a common goal for all members of the team, including the coaches and support staff. Having a finish line helps organizations to maintain focus and all members are able to work towards the same objective.
Sport psychology practitioner in Esports
Even though the work of a sport psychology practitioner in Esports could sound very straight forward, there are many variables and challenges to consider. For example, there's no traditional academy path where experts can help young players to develop fundamental life skills and transition into the elite.
Therefore, in many cases, you have to try to assist in this process while focusing on high-performance and trying to prevent, for instance, mental issues or other issues that can arise due to the high-pressure environment. Thus, developing good observational skills and knowing what to do with the information gathered is important.
Working structure of Esports Psychologist
A working structure that I personally use is one-on-one meetings with athletes and weekly team activities with the aim of providing individual performance enhancement work and team development.
Individual meetings help to assess the needs of players and introduce specific interventions or strategies that help them with the acquisition and maintenance of skills. Although it would be ideal to have cooperation with an interdisciplinary performance team (e.g., physical trainer, nutritionist, physios), I don't only focus on the implementation of psychological skills training that could directly improve game performance.
I also look to include exercise and health routines that help players to develop life skills and healthy habits which are also crucial for performance. Additionally, facilitating a space in a form of structured team activities provides the possibility for players to get to know each other better as the individuals that they are, which ultimately will help to create a strong foundation as a team.
In case you missed it – Summary
Sports psychology is already pretty important. It is already playing a key part in the success of many professional Esports teams. We've gone through the types of interventions, the most obvious virtues of having highly skilled professionals onboard, and the story behind Indian Esports team Dota2 & team Astralis' mental supremacy.
There can be no doubt. The road to victory is paved by the mental skills coaching, teamwork, and strategy developed through Esports psychology.