Travel Therapy Guide
Before planning your next trip – make sure you follow these steps, straight from the Travel Therapy psychology experts at Mandeha!
---
STEP 1: Book in your travel dates for the year. Try to include long weekends or times when you will be least busy at work.
STEP 2: Register yourself on Mandeha and get to know about travel psychology and how to apply it!
STEP 3: Define your "travel intentions" – Take 5 minutes to set up your Travel Tangible Tool. The "Assist section" will help you in gaining clarity about your role and journey.
STEP 4: It is about your Travel experience. The rule is to enjoy your journey and perform better at work. Includes and Ensure your intentions for travel, relaxing, fun, learning a new skill and adventures hikes, treks, rekindling a relationship is a powerful antidote to stress. When you find yourself thinking about work during vacation, ponder the successes you've had, or strategize about your future career, as opposed to mulling over the things you dislike about your current work situation, by reducing negatively on your job will result in better performance back at work as well as personal life.
STEP 5: Choose friends/family as travel companions who's company you truly enjoy, who also possess the flare for exploration!. Reach out to your top choices and get going with step 1 to 4 with them as well.
STEP 6: Pick a comfortable yet stimulating destination, and plan to do something during your trip that you've never done before! Make a list of few extraordinary activities or experiences you could do for the first time.
STEP 7: End of Journey "Peak-end rule." Rather than giving equal effort to planning every minute of your trip it's better to focus on optimizing the peak and the end. Since the end of your trip matters more than the start, save your best comforting hotel room for absorbing your whole journey.
STEP 8: Gather your travel experiences, summarize it in Travel Tangible Tool, resulting in insightful travel report. When in doubt, book your session, and savor the growth.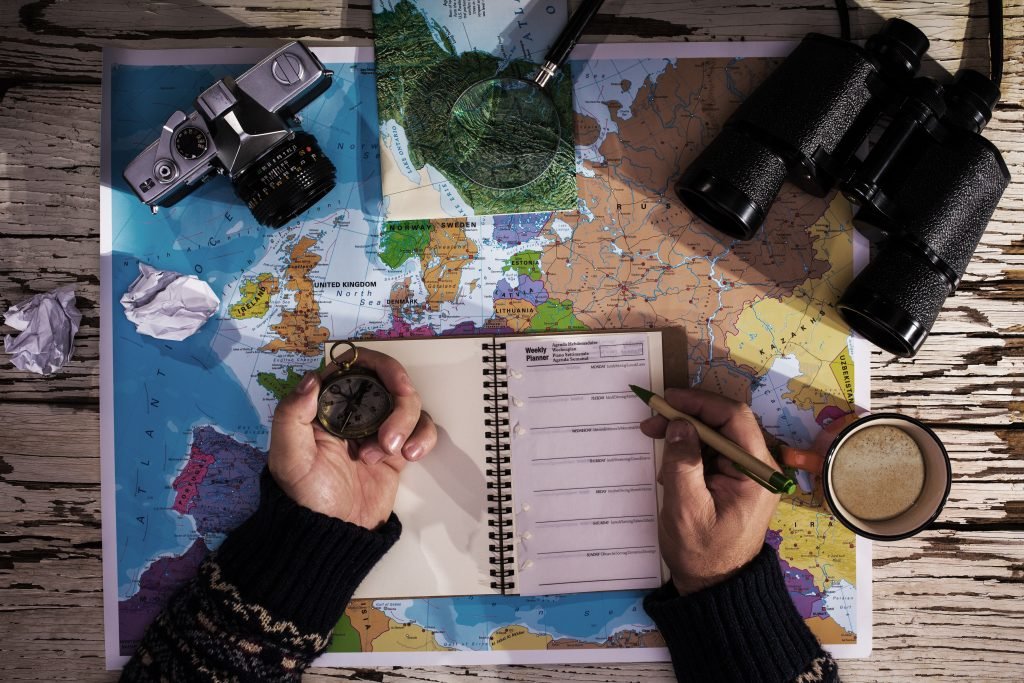 So sum things up, if there are takeaways from this blog, it's probably that travel journey are always for everyone and full of learnings. But if you're willing to truly push the threshold for discomfort, in exchange for potent life changing experiences, and in turn, come back a new person every time you plan trips of this nature, then it's about time you start saving up. And yes, in the off chance you're having trouble in conceptualizing your trip, check out the Travel Psychology that we offer at Mandeha. We not just assist in creating long term travel itineraries, but provide a template for you to track and introspect on your trip learnings (Yup, kind of solves everything, doesn't it?)