Travel Psychology Guidance!
Travel Psychology for all – "It's becoming pretty clear we're reducing wander travel around the next decade. I feel like no one is giving any clear direction about what to do from here. Do we keep waiting? Shut it down? Why doesn't anyone ever talk about this?"
What happens to us and the planet that can't recover any more from our development?
We enter the future "No Man's Land" where travellers go to linger and eventually experience a very long, unceremonious environment. No one talks about it — certainly not the Travellers who are left with the breathing corpse that was their once self-sustaining nature.
Certainly not the businesses who have written off their investment long before anyone else on verge of future developments.
Yet everyone knows we've been digesting in the Sarlacc pit for the past hundreds years without any idea what to do about it.
Having been in this fiery wasteland more times than I care to admit, I learned that at some point Travelers have pretty much three options to escape, and "we'll just hold out for explorations" isn't one of them.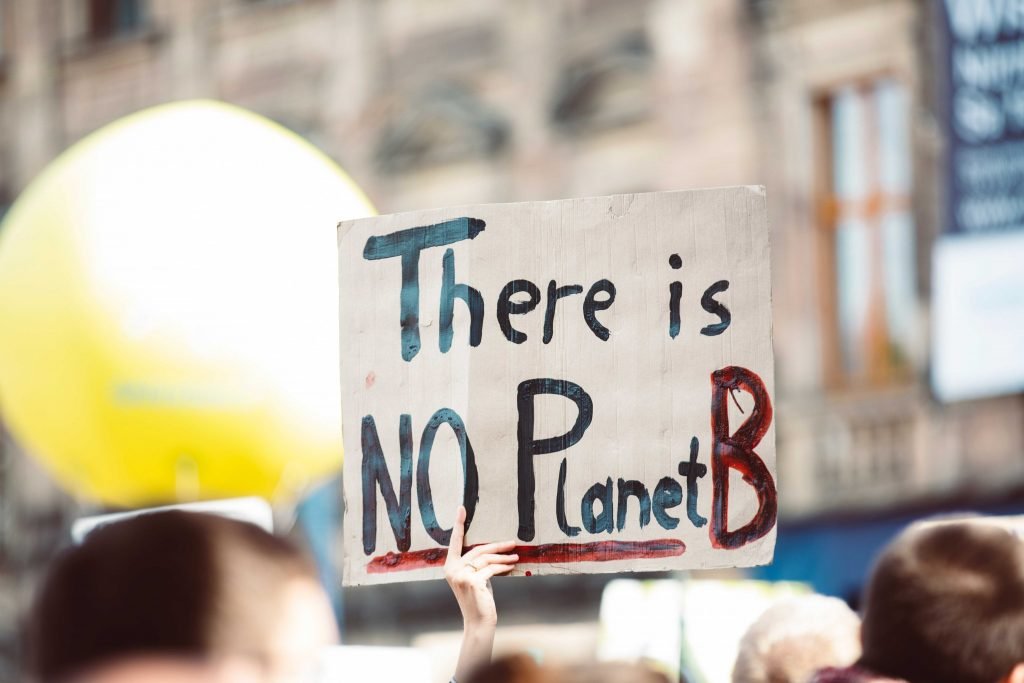 Buy it Back for travel psychology
Let's start with perhaps the most interesting option — buying it back for ourselves. We spent a small fortune to build this E-engine in hopes that it would become the market-dominating behemoth of the future. But instead, it just became a Baby Yoda.
But here's the thing — while we might need a behemoth to create natural habitat returns, the current state of the futuristic development with e-waste, especially if we were to pare it down a bit, might be a fantastic opportunity for our own benefit.
This is where doing a recapitalization of our future comes into play. Our world leaders will soon learn that it's worth nothing once we abandon it (it happens) so it's our job to encourage them to hand the planet equity back over to us with some sort of long-term incentive for them to do so. By way of that, we buy it back and make it awesome for ourselves and future generations.
Get smart by understanding travel psychology
By the time we have entered "No Man's Land," there's no version where it's going to get a good return. The only people that don't know are the Travellers and some of the travel businesses. There's always this fantasy that some "dumb buyer" is going to recognize all of the value and somehow pay us a handsome sum. Dumb buyers aren't buying our clearance rack travel journeys — smart ones are.
The smart ones are going to look for an insane type of deal that they can leverage to go build something bigger or better. They don't need to pay a huge premium because they are the ones with money and there are tons of other travellers that are in the same boat that they can negotiate with. We have no leverage — they do.
The only way we make this work is to admit we're in a fire sale situation, even if we try to negotiate otherwise. The worst thing that can happen is for the Nature land to pretend there's "tons of value here" while leaving the poor selfish intentional Traveler trying to schlep this rusted carcass all around nature. It's just sad.
Run for the Hills
When the last two options don't work, and frankly they rarely do, it's time for the Travellers to just cut bait and run. Just a friendly reminder my fellow Travellers — you can, and should just walk away. Nature will care if your intent is clean and wasteless trying to ride this thing to the bottom of the ocean. When you look at the ocean floor, trust me, you're not going to be the only one down there.
Natural land is generally either growing or dying — there's rarely an in-between stage. Therefore when we're willing to admit it's game over, we simply have to get out of this as soon as possible so that we can move on to something — anything — more productive. If we don't, it's at our own peril.
The worst thing we can do with all three options is to take no action at all. If we sit around waiting for that one solution to maybe call us back, or we pretend that our existing inventors will take pity and pour solutions into saving nature lands, we're fooling ourselves. We need to look at all three options, make our bet, and run with it.
There's no future to be made in No Man's Land.
Travel Psychology Solutions towards Sustainable Future
Students' think tank, MANDEHAS, launched a campaign to find the answers. Through a worldwide campaign, the goal is to identify the world's leading sustainability projects across sectors. The solutions form a comprehensive guide to state-of-the-art sustainability practices in industries and regions.
The solutions must meet the following criteria:
Be ready and available
Have a positive environmental impact
Be financially viable
Have the ability to improve quality of life
Have scalability potential
Creative student teams a whole weekend developing sustainable solutions during the Future Energy and Autonomy Healing:
1. Reduced Private Vehicles Use
Five teams took on the challenge of environmentally friendly transport to campus. They came up with a host of solutions, from shuttle buses for employees and students, to various forms of parking charges that could then finance other solutions, a "gamification" system in which the user is paid with points that can provide various benefits, and even a transport Centre on campus with electric scooters, mobile library and a "pickup" Centre for food on the way home.
2. Environmental friendly data centre's
Four teams tried to solve the data Centre challenge. Two of them had variants of the same idea, namely to create decentralized data centres in basements around the city. The third group suggested using waste heat from the data centre to cultivate fungi, thereby contributing to locally sourced food.
3. Artificial intelligence
The third challenge concerned the development of artificial intelligence (AI) to decipher images from drones that monitor critical infrastructures outside of densely populated areas. Currently, the problem is that there are not enough images to train the algorithms. The student team proposed a method of producing artificial variants of the images, so that the AI could be trained after all.
4. Servers! "Best in show"
Instead of putting up servers in large buildings that use valuable new land and produce a great deal of waste heat, the student team suggested creating a decentralised system.
The idea is that new apartment blocks and industrial buildings can set aside space in their basements, which they rent out to a server farm. The data centre gets access to valuable space, while the building receives valuable waste heat for heating.
5. In Hope for the "better future"
It is up to the world to decide whether the solutions should be developed further. But several of the student groups intend to work further on their solutions, with regard to commercialisation. In any case, the students have gained valuable experience in solving specific challenges, collaborating in teams and learning the challenge-based learning method.
"I had a great time at the hackathon. I believe all students should participate in it regardless of their academic background. It is a good platform for networking and team-building skills," says Travel Psychologist.
6. More problems to "healings"
Medley Lyne, future leader for Sustainable Solution Hub, was impressed by the students' solutions.
"It is incredibly inspiring to see how the students went from not knowing one another to finding creative solutions for complex challenges over the course of a single weekend! At the same time, they were trained in the method of challenge-based learning. Working with so many talented students gives me a lot of faith in the future," says Lyne.
You're worth it, and you deserve to be happy.
To sum things up, as travel psychologists we capitalize by collaborating and working alongside travel and hospitality companies on your overall goals and departmental goals by enhancing the process as human oriented as possible. We know with Human, Travel and Environment sustaining seems to be a difficult task hence humans are core to this industry and its important to understand those gimmicks.