In this article, The role of Sports Psychology remains the same as Esports Psychologist. The difference is physical sport and Electronic sport is to understand the dynamics of the environment, sports and mindset that particular sports dwells with athletes.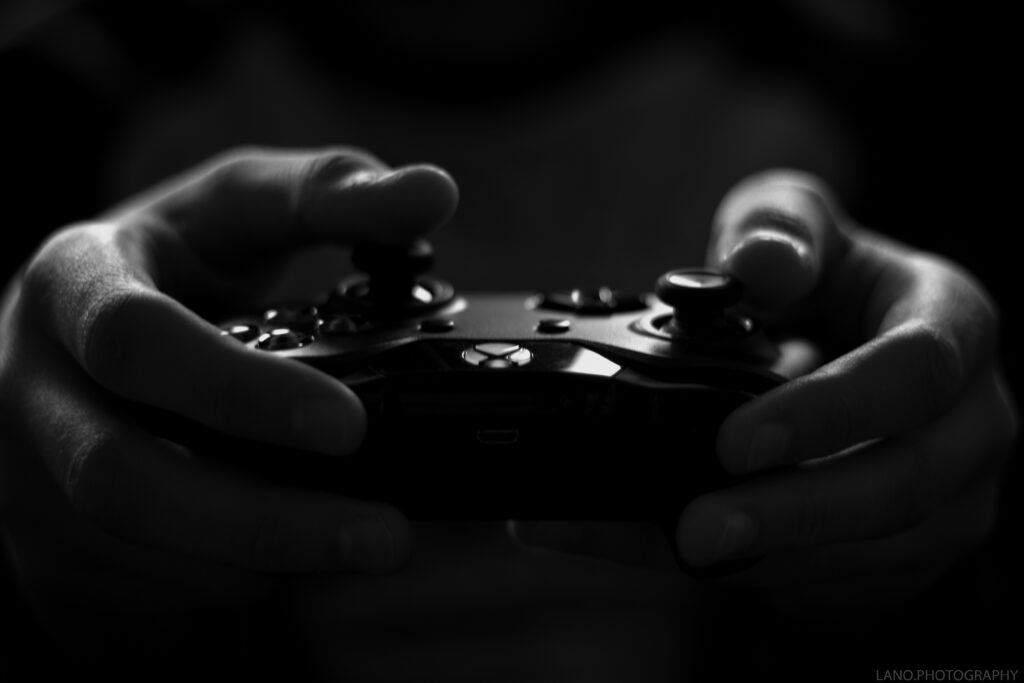 Sports psychology is the study of how psychological factors influence sports, athletic performance, exercise, and physical activity. The Sports psychologists investigate how participating in sports can improve health and well being. By also helping athletes utilize psychology to improve their sports performance and mental well-being.
We as sports psychologist don't just work with elite and professional athletes, but also help regular people learn how to enjoy sports and learn to stick to an exercise program. To utilize exercise and athletics for enhancing people's lives and well-being.
Sports Psychology Experience
Perhaps one of the most difficult things to get in the field of sports psychology is the direct contact with athletes. You should work with a supervisor with an expertise in sports psychology and find a population to work with.
There are different ways of getting experience. One way is to meet with the athletic director or their assistant to find coaches who are willing to support you. Some internship sites offer sports psychology training as part of their formal curriculum
Many professional athletes and teams have realized the value of sports psychology and regularly make use of the services. However, they tend to use the well-established individual. When you start out, working with amateur and collegiate athletes is a good experience. In addition, writing is a great way to develop additional experience and to tell others about your accomplishments and areas of expertise.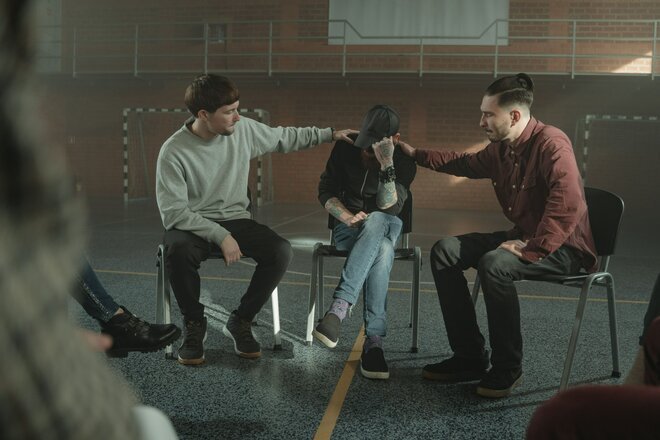 Contemporary sports psychology is a diverse field. There are a number of different topics that are of special interest to sports psychologists. Some professionals focus on a specific area, while others study a wide range of techniques.
Attentional Focus
Attentional focus involves the ability to tune out distractions, such as a crowd of screaming fans, and focus attention on the task at hand. This allows athletes to manage their mental focus even in the face of other things that are vying for attention.
Common strategies that might be used include things like deep breathing to help focus attention, paying attention to bodily signals and sensations, and mindfulness to help stay focused on the present moment.
Visualization and Goal-Setting
This involves visualizing performing a task, such as participating in an athletic event or successfully performing a particular skill. This area of sports psychology is centered on helping athletes mentally prepare for a performance or competition.
Visualization involves creating a mental image of what you "intend" to happen. Athletes can use these skills to envision the outcome they are pursuing. They might visualize themselves winning an event or performing a difficult movement. It can also be useful for helping athletes feel calmer and more focused before an event.
Motivation and Team-Building
Some sports psychologists work with professional athletes and coaches to improve performance and increase motivation. A major subject in sports psychology, the study of motivation looks at both extrinsic and intrinsic motivators.
Extrinsic vs. Intrinsic Motivators
Extrinsic motivators are external rewards, such as trophies, money, medals, or social recognition. Intrinsic motivators arise from within, such as a personal desire to win or the sense of pride that comes from performing a skill.
Team building is also an important topic in this field. Sports psychologists might work with coaches and athletes to help them develop a sense of comradery and assist them in working together efficiently and effectively.
Anxiety
Professional sports psychologists often help athletes cope with the intense pressure that comes from competition. This often involves finding ways to reduce performance anxiety and combat burnout.
It isn't uncommon for athletes to get nervous before a game, performance, or competition. These nerves can have an impact on performance, so learning tactics to help stay calm are important for helping athletes perform their best.
Tactics that might be the focus of this area include things like relaxation techniques, changing negative thoughts, building self-confidence, and findings distractions to reduce the focus on anxiety.
Burnout can also happen to athletes who frequently experience pressure, anxiety, and intense practice schedules. Helping athletes restore their sense of balance, learn to relax, and keep up their motivation can help combat these feelings of burnout.
Rehabilitation
Another important focus of sports psychology is on helping athletes recover and return to their sport after an injury. A sports injury can lead people to experience emotional reactions in addition to their physical injury, which can include feelings of anger, frustration, hopelessness, and fear.
Sports psychologists work with people to help them mentally cope with the recovery process and restore their confidence once they are ready to return to their sport.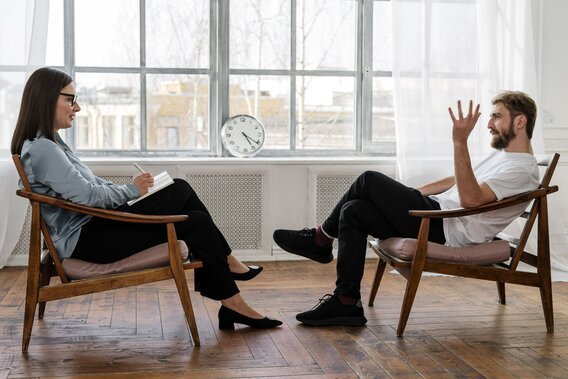 A psychologist is an individual who has completed graduate training in the field of psychology and is licensed by a specific state. In some states, individuals with a master's degree can become licensed psychologists while in others a doctoral degree is required. A sports psychologist is a psychologist with expertise in the following areas:
Performance enhancement through the use of psychological skills training, and performance improvement, imagery, and athlete's self-talk.
Issues that are specific to the psychological well-being of athletes
Working with the organizations and systems that are present in sport settings
Social and developmental factors that influence sport participation
While sports psychology is recognized as a specific field of study within the Kinesiology and Physical Education departments, it is not one of the traditional fields of practice offered by many psychology graduate programs.
For example, while one can obtain a graduate psychology degree with a concentration in children or substance abuse, the same has not always been said of sports psychology. Due to the rising popularity of the subject, however, some schools have begun adding sports psychology as a specific concentration, with the possibility that more will follow suit in the future.
What Credentials Does a Sports Psychologist Need?
At the present time, no credentials beyond a state license are needed in order to practice sports psychology. Ethically and practically speaking, you should have expertise in the above-mentioned areas. While there is no American Psychological Association certification for sports psychology, the organization does recognize it as a proficiency.
Individuals offering sport psychology services would have to adhere to the standards set forth in this proficiency. Otherwise, they could risk being in violation of ethical guidelines which could result in the suspension and/or termination of one's license to practice.
Although accreditation is not necessary, it does not mean that there are no benefits to becoming a certified sports psychologist. There are many organizations offering to certify individuals. One of these organizations is the Association for Applied Sports Psychology (AASP). Designated as a Certified Consultant, AASP carries the benefit of the possibility of being listed on the United States Olympic Committee (USOC) Sports Psychology Registry.
Two basic qualifications are needed in order to become anything in life: education and experience. This holds true for becoming a sports psychologist as well. Apart from those, most important is basic understanding of the sport the athlete consults for.
Sports Psychology Education
The educational opportunities for working as a sports psychologist are limited. Perhaps the best way to get into a top-flight graduate program is to go to a school that offers some formalized experience in the field.
If your school doesn't have a sports psychology major, we recommend that you stick with a psychology major and try to get experience however you can.
Careers In Sports Psychology
Becoming a sports psychologist could be an exciting career choice for many psychology students, especially those who have a strong interest in sports and physical activity. The American Psychological Association describes sports psychology as a "hot career," suggesting that those working in university athletic departments.
Only you can decide if a sports psychology career is suited to your needs, interests, talents, and goals. If you dislike sports or exercise, this career is probably not for you. But if you enjoy helping people achieve their full potential, solving complex problems and working as part of a team, this field might be an ideal match for you.
Pros and Cons
Like all careers, sports psychology has its advantages and disadvantages. Before you decide if this career is right for you, spend some time learning more about sports psychology. Explore your options by taking an introductory course on the subject and weigh your choices carefully before you decide.
Benefits of a Career in Sports Psychology
Sports psychologists often work as part of a collaborative team.
There are diverse career paths and specialization opportunities (i.e. teaching, youth sports, professional athletics training).
It can be a fun, challenging and exciting job.
Downsides of a Career in Sports Psychology
The emphasis on teamwork may be difficult for independent-minded individuals.
Requires extensive education, training, and experience.
Opportunities are generally more limited for bachelor's and master's degree-holders.
If you are interested in this field, contact us for free consultations about the requirements, duties, solutions, and other considerations about sports psychology.